Tyneham Village is located on the beautiful Dorset coast, roughly between Lulworth and Corfe. The nearest populated towns include Kimmeridge and West Lulworth (Not shown on this Tyneham map).
All of the surrounding area and towns are truly wonderful with plenty of accommodation including guest houses, hotels, campsites and bed & breakfast.
Swanage, Corfe, Wareham and Lulworth are all very nice places to stay, to name but a few. 
Tyneham Map
The map of Tyneham below shows the layout of the village and includes all the buildings that you can visit.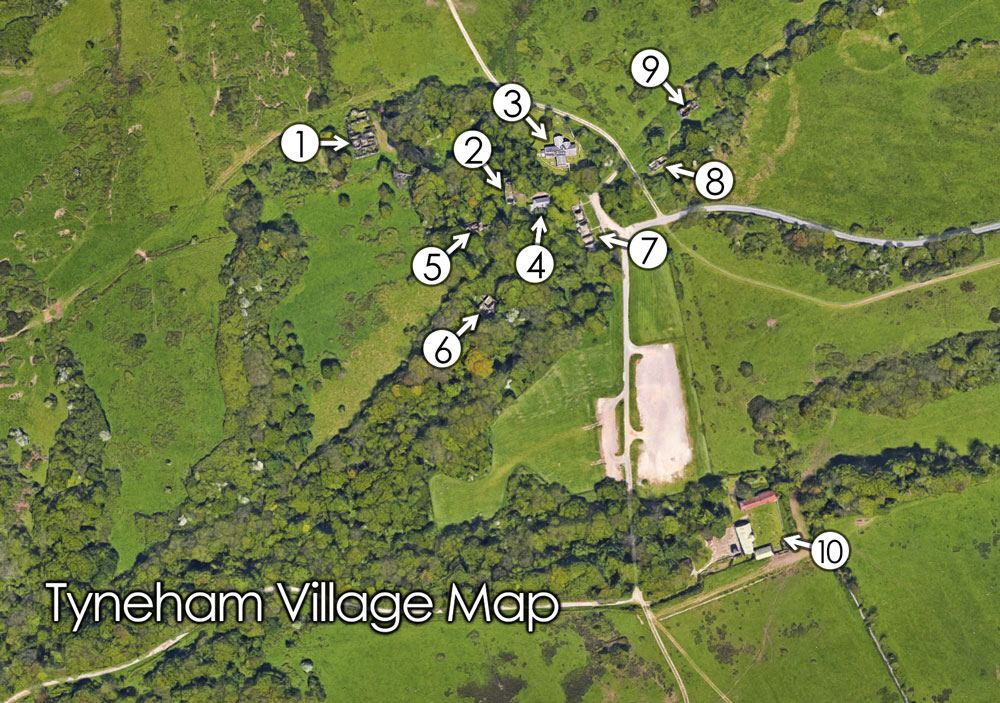 Tyneham Rectory
Rectory Cottages
St Mary's Church
Laundry Cottages
Gwyle Cottages
Post Office Row
Double Cottages
Gardener's Cottage
Tyneham Farm