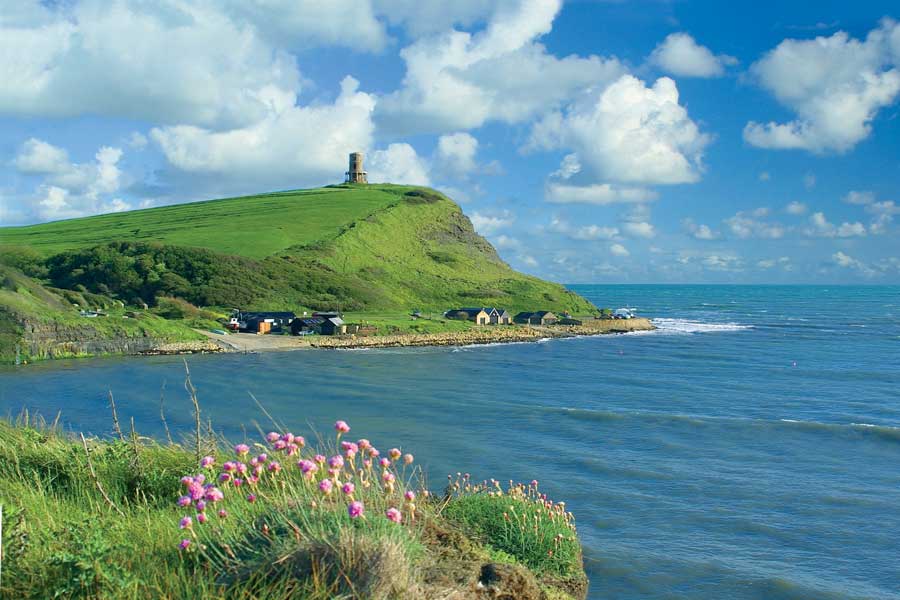 Kimmeridge Bay
Fascinating both fossil enthusiasts and amateur geologists, these shores exert a magnetic pull. Here, the sands cradle the whispers of prehistoric existence—ammonites, belemnites, and other ancient creatures leave behind their intricate imprints, weaving splendour and cultural significance.
Kimmeridge Bay, however, stands out as a unique destination, blending geological wonders, marine diversity, and a tranquil coastal atmosphere into a harmonious tapestry that captures the hearts of visitors from near and far.

At the heart of Kimmeridge Bay's allure lies its geological richness, a testament to the Earth's intricate history that dates back millions of years. The bay's geological formations, primarily composed of shale and limestone, open a captivating portal into ancient marine ecosystems. Fossil enthusiasts and amateur geologists alike are drawn to these shores, where the sands hold the echoes of prehistoric life—ammonites, belemnites, and other ancient creatures whose intricate imprints tell stories of epochs long past.

The cliffs that stand as sentinels along Kimmeridge Bay's coastline are more than mere geological structures; they are living records of the Earth's transformation over aeons. Eroded by the relentless embrace of coastal tides and winds, these cliffs are layered with the history of changing landscapes and evolving environments. The passage of time is etched into each stratum, creating a visual narrative that reveals the dynamic forces that have shaped the very land beneath our feet.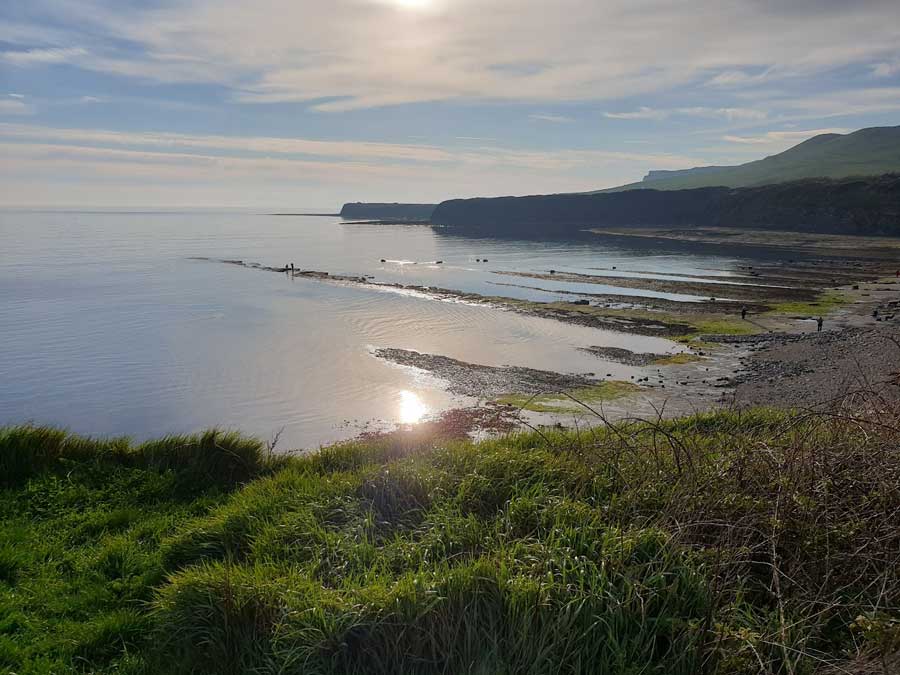 Where is Kimmeridge Bay?
Kimmeridge Bay is located along the Jurassic Coast in Dorset, England. Specifically, it is situated on the Isle of Purbeck, which is a peninsula extending into the English Channel. Kimmeridge Bay is to the east of the village of Kimmeridge and roughly 7 miles away from Tyneham and Worbarrow Bay.
If you're looking for specific geographic coordinates, Kimmeridge Bay is roughly located at approximately 50.6129°N latitude and 2.1247°W longitude.
The Kimmeridge Bay postcode is: BH20 5PF
Kimmeridge Village
Before you get to Kimmeridge Bay you have to pass through the quaint village. The Village stands as a testament to the enduring charm of rural hamlets. With a population of just under two hundred residents, this quaint village offers an escape from the relentless pace of modern life while immersing visitors in a rich tapestry of history and natural beauty.
A Village Steeped in History:
Kimmeridge's origins trace back to the Domesday Book of 1086, where it is recorded as "Chinewerce." Its history is woven into the very fabric of the village, with centuries-old cottages and stone walls bearing witness to the passage of time. The village's name itself is a nod to its past; "Kimmeridge" is derived from "Chinewerche," an Old English term meaning "Cyneburga's place."
At the heart of Kimmeridge, you'll find a charming village square where the community comes together. Here, the centuries-old church of St. Nicholas quietly stands, its Norman origins evident in its architecture. The church's serene graveyard is the final resting place of generations of Kimmeridge residents, and a walk among the tombstones provides a sense of the village's deep-rooted history.
Local Traditions:
Kimmeridge Village maintains a sense of tradition that is heartwarming to experience. The village hosts seasonal events like the Kimmeridge Wassail, a lively celebration of the apple harvest that involves singing, dancing, and toasting to a fruitful year ahead. The sense of community here is palpable, and visitors are often welcomed with open arms.
The Kimmeridge Experience:
Visiting Kimmeridge Village is like stepping back in time. The pace of life here is unhurried, and the sense of community is palpable. It's a place where the past meets the present, where history mingles with nature, and where the beauty of simplicity is celebrated. Whether you're exploring the ancient church, enjoying a meal at the village pub, or simply strolling along the quiet lanes, Kimmeridge welcomes you to embrace its timeless allure.
Take a Walk Through Kimmeridge Village
Thanks to modern technology you can take a stroll through the village from the comfort of your own home. Just click the arrow on the image below to see what the village looks like.
Kimmeridge Bay Tide Times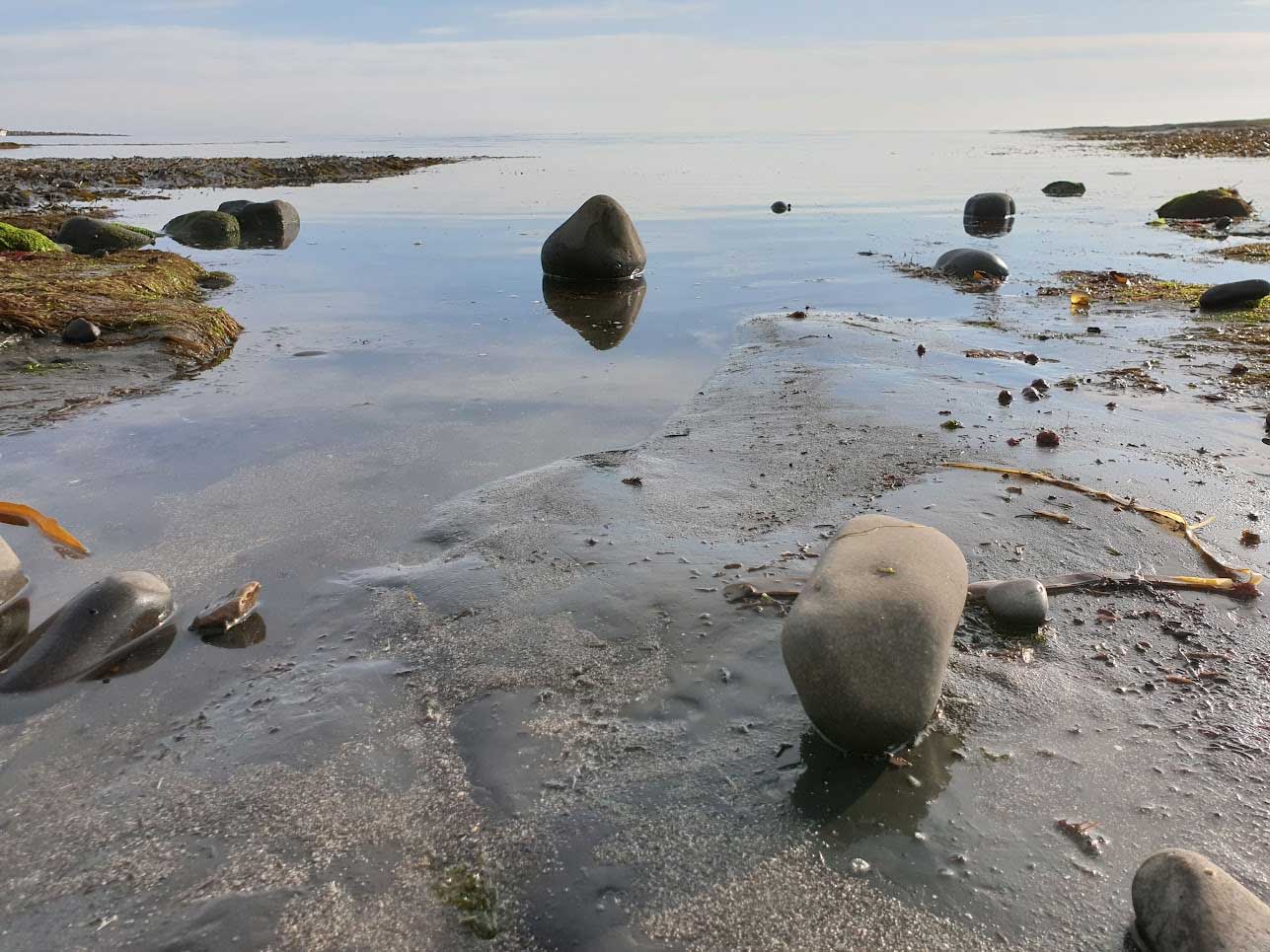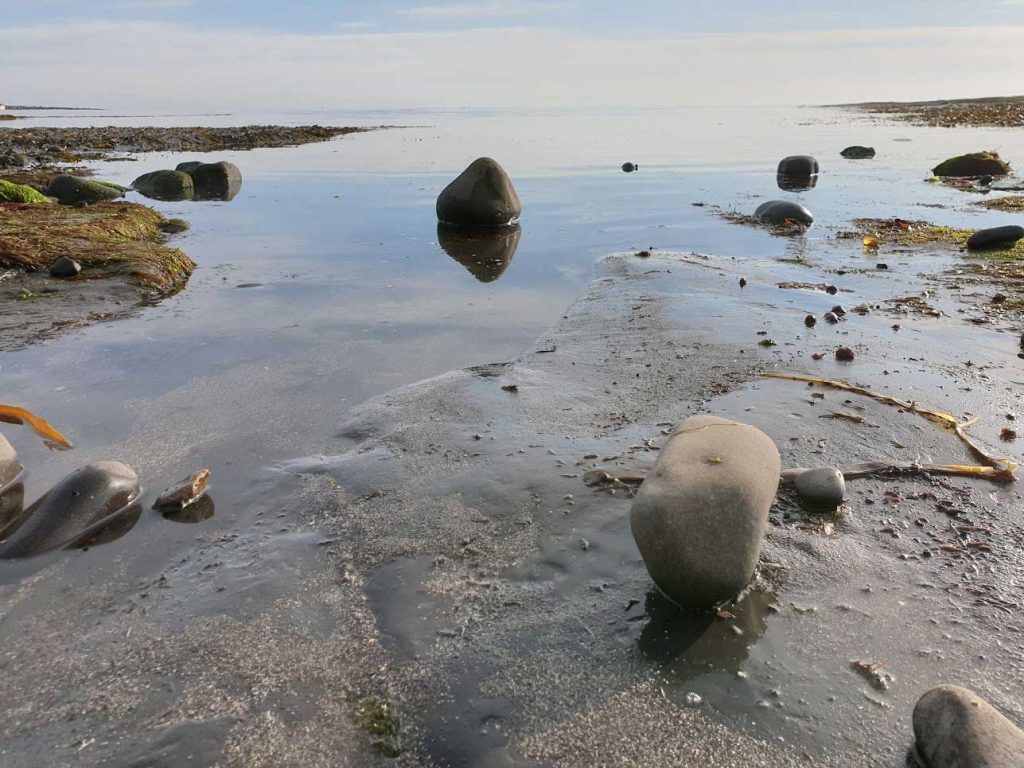 To fully enjoy the beauty and activities that Kimmeridge Bay offers, it's essential to be aware of the tide times. The tides play a significant role in shaping the landscape and accessibility of the bay. As the tides shift, they reveal different facets of the coastline, exposing rock pools, fossil-rich areas, and sandy stretches.
For avid surfers, Kimmeridge Bay presents an enticing opportunity. The bay's unique geology and underwater reef create a natural wave phenomenon that surfers seek out. The waves here are unlike those of traditional sandy beaches; they break over the reef, offering a challenging and exhilarating ride for experienced surfers.
However, due to the specific conditions required for these waves to form, surfing at Kimmeridge Bay is best suited for those with advanced skills and local knowledge.
| | | |
| --- | --- | --- |
| 2023-09-01 | 08:00 AM | 02:30 PM |
| 2023-09-02 | 08:45 AM | 03:15 PM |
| 2023-09-03 | 09:30 AM | 04:00 PM |
| 2023-09-04 | 10:15 AM | 04:45 PM |
| 2023-09-05 | 11:00 AM | 05:30 PM |
| 2023-09-06 | 11:45 AM | 06:15 PM |
| 2023-09-07 | 12:30 PM | 07:00 PM |
| Date | Low Tide | High Tide |
| --- | --- | --- |
| 2024-01-01 | 09:30 AM | 03:00 PM |
| 2024-01-02 | 10:15 AM | 03:45 PM |
| 2024-01-03 | 11:00 AM | 04:30 PM |
| 2024-01-04 | 11:45 AM | 05:15 PM |
| 2024-01-05 | 12:30 PM | 06:00 PM |
| 2024-01-06 | 01:15 PM | 06:45 PM |
| 2024-01-07 | 02:00 PM | 07:30 PM |
| … | … | … |
| 2024-12-31 | 08:45 AM | 03:15 PM |
Camping in Kimmeridge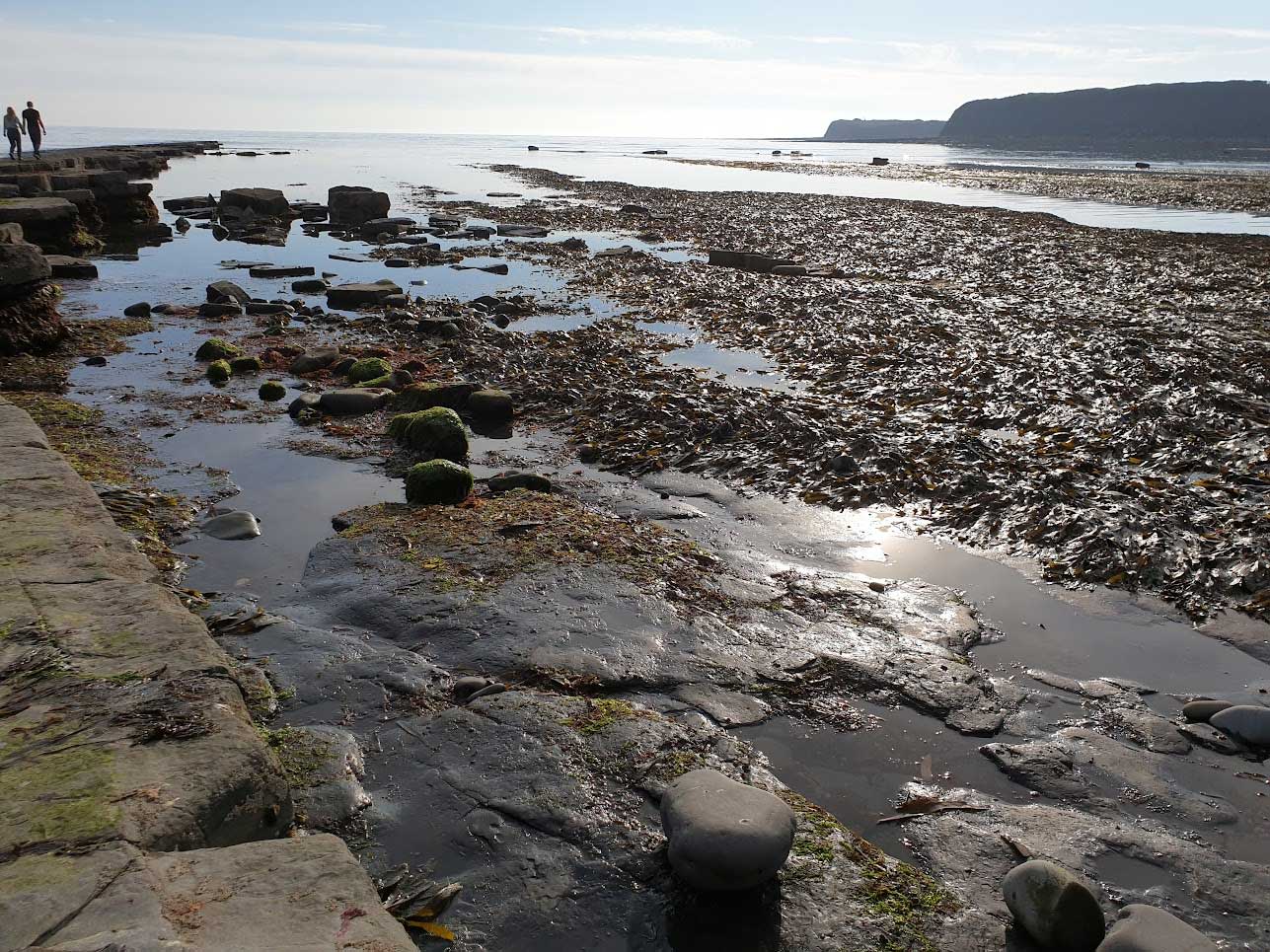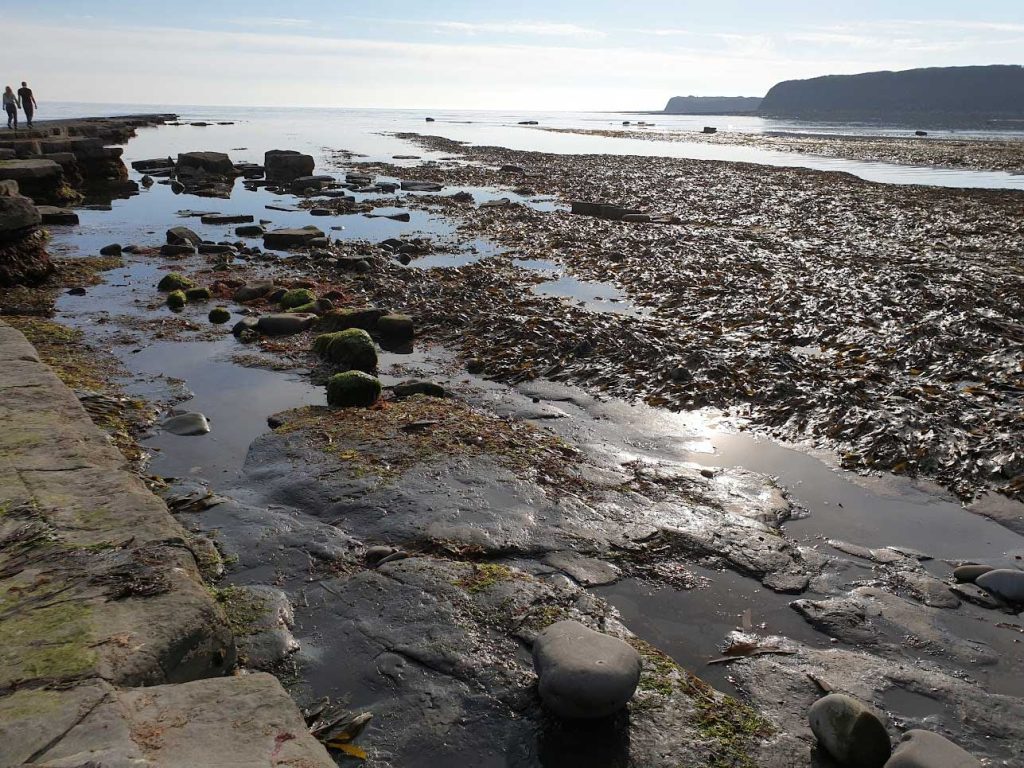 Camping at Kimmeridge Bay is prohibited due to conservation and environmental concerns. Kimmeridge Bay is located within the Purbeck Marine Wildlife Reserve and falls under the jurisdiction of the Jurassic Coast Trust, Natural England, and other conservation organizations. As a protected area with sensitive ecosystems and cultural heritage, camping is prohibited directly at Kimmeridge Bay to ensure the preservation of the natural environment.
However, there are campsites and camping facilities available in the surrounding area where you can stay while exploring Kimmeridge Bay and the broader region. These campsites offer a range of accommodations, from traditional camping spots to camper van sites and glamping options. By staying at these designated campsites, you can enjoy the beauty of the area while respecting the conservation efforts in place.
When planning your visit to Kimmeridge Bay, consider booking your accommodations at one of the nearby campsites and adhering to responsible tourism practices. This way, you can experience the allure of Kimmeridge Bay's natural wonders while contributing to the protection of its fragile ecosystem.
Campsites Near Kimmeridge
Steeple Leaze Farm Campsite:
Burnbake Campsite:
Norden Farm Campsite:
Creech Camping:
Wareham Forest Tourist Park:
Before planning your camping trip, it's advisable to visit the campsite websites for more details, availability, and booking information.
Remember to adhere to the campsite rules and local regulations to ensure a responsible and enjoyable camping experience near the beautiful Kimmeridge Bay.