Tyneham DVD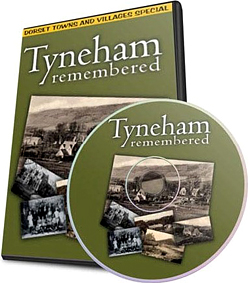 There have been several books published about Tyneham and the history of Tyneham, but to date there has been only one DVD. Tyneham Remembered was produced by acclaimed local film maker Rodney Goodhand in 2008.
For anyone who is interested in the story of Tyneham and it's people, this DVD is essential viewing. It provides a fascinating insight into the lives of the villagers before the enforced evacuation in 1943. Comparing modern day footage with old black and white photos showing exactly what the village used to look like and what it was like living there.
The production is excellent and the quality of the filming really is top notch. But what makes this DVD so compelling is the interviews with some of the former residents, that are conducted by Mark White. Mark's ancestors lived at Tyneham and he used to give free guided tours around the village (before the army banned him from doing so).
Mark interviews the late Arthur Grant, Peter Wellman and Doug Churchill amongst others. It's one thing reading about what life in Tyneham was like, but it's another thing altogether to actually hear it from the people who lived there. You get to hear in their own words how they were forced out of their homes a few days before the Christmas of 1943. Hear their thoughts and feelings and what it was like to return to their old homes for the interviews.

We really can't recommend this DVD enough. It includes everything you ever wanted to know about Tyneham and Worbarrow Bay.
Apart from the main DVD it also includes bonus footage and interviews with Pat Evans who as a member of the WAAF and stationed in Tyneham house during the war. You also get to hear Barbara Swinburne talk about her relatives 'The Millers' of Worbarrow Bay.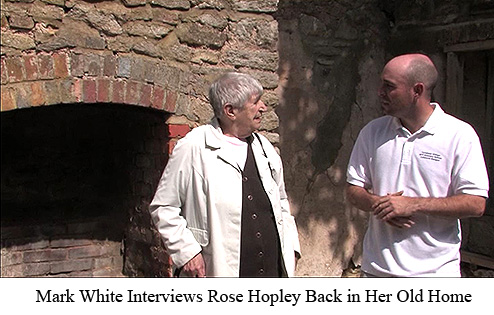 We were very impressed when we watched this DVD, not only with the visual quality, but with the detailed and informative naration that intersperses the interviews with the ex-residents themselves.
It is a truly wonderful DVD and really is fascinating to watch. In particular, listening to Pat Evans talking about her time stationed in Tyneham House is outstanding. Another highlight is the interview with Mrs Bracci who used to live in 'the bungalow' at Worbarrow Bay. It is very emotional and thought provoking.
For anyone with an interest in Tyneham and the events that took place there, this DVD is a must have. Tyneham Remembered is available direct from Amazon.co.uk
.